Gardeners' Destination
At Robin's Flower Pot we take pride in growing healthy, robust plants using environmentally safe practices. Located in a spacious country setting where you can enjoy a peaceful shopping experience while strolling through our beautiful display gardens. Our greenhouses are clean and inviting, with a friendly knowledgeable staff here to help you. Bio-controls have been our primary form of pest control for over ten years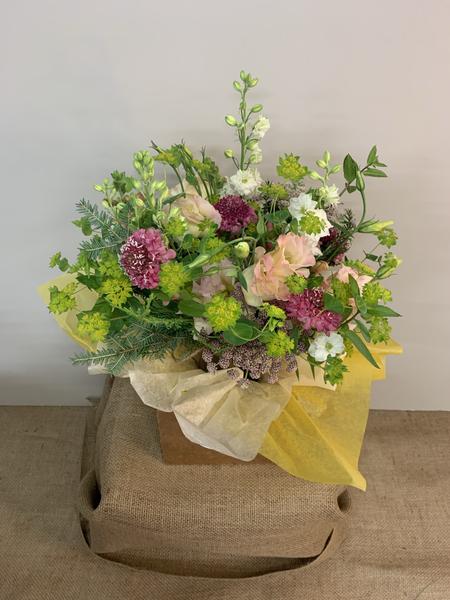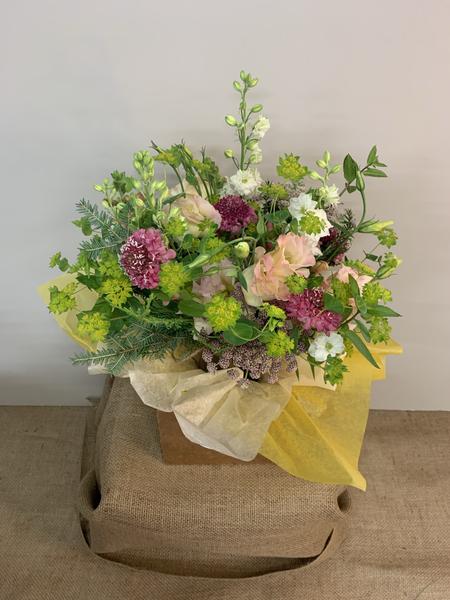 Having a hard time seeing loved ones in Assisted Living? Send them the gift of flowers!
Flowers also make a wonderful gift for Mother's day.
Seasonal fresh cut flowers grown at Robin's Flower pot are available from May through September. Sign-up for our onsite Floral pick-up subscriptions or join one of our programs for delivery to any local business, church or Assisted Living facility in the greater Farmington area.
Bridal bouquets and wedding flowers are a welcome addition to our floral adventure; bulk flowers for the DIY bride are also an option. Robin's Awesome Blossoms also make a great gift for any occasion. Market bouquets are available throughout the summer at Food City, located in downtown Farmington and Wilton.
Learn more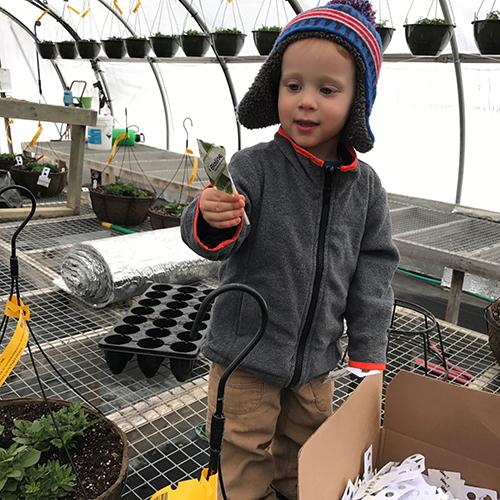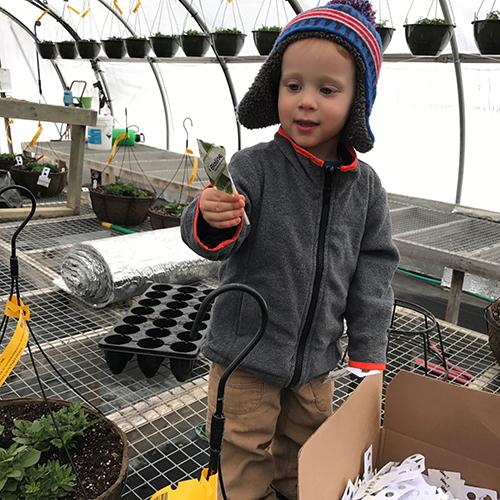 What are they? Biological control or biocontrol is a method of controlling pests such as insects, mites, weeds and plant diseases using other organisms. It relies on predation, parasitism, herbivory, or other natural mechanisms, but typically also involves an active human management role.
Learn more
Hours
April
Tuesday - Saturday 9am-4pm
May thru June
Monday - Friday 8am-6pm
Saturday 8am-4pm
Sunday 8am-3pm
July and August
Tuesday - Friday 8am-4pm
Saturday 8am-3pm
Closed Sunday and Monday
September and October
Tuesday - Friday 8am-5pm
Saturday 8am-4pm
Sunday 9am -2pm
Closed Monday
November thru December
Monday, Thursday & Friday 9am-5pm
Saturday - Sunday: 9am-3pm
Closed Tuesday and Wednesday