DRIED FLOWERS AT ROBIN'S FLOWER POT

How we dry our flowers
We harvest flowers at their peak throughout the growing season and dry them in anticipation of creating beautiful designs for year-round enjoyment. The majority are hung in our attic and naturally air-dried. We've found that some flowers, like zinnias, hold their color and shape better if dried in a typical food dehydrator.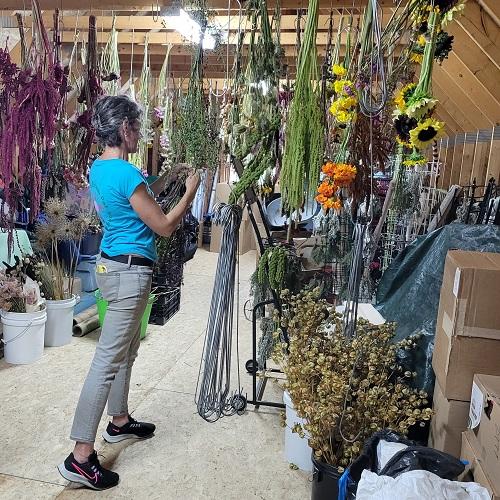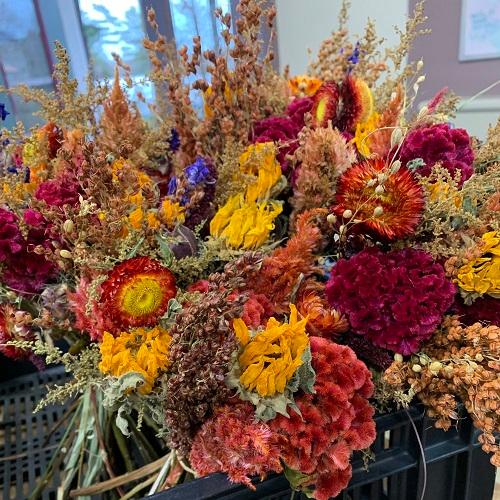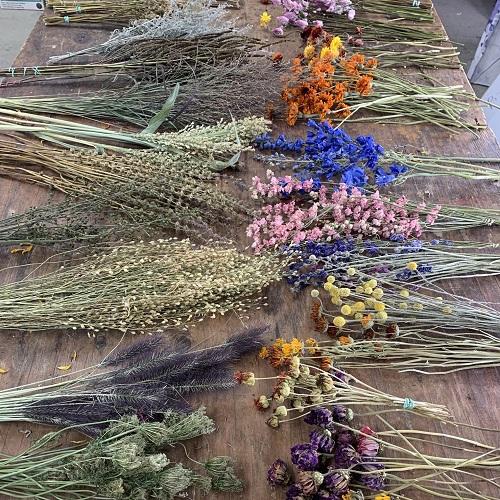 2022 Wreaths
Each wreath is handmade and no two are exactly alike. Wreaths are available for pick up at our store or may be delivered to the local area starting at $15.00. We also have gift/storage boxes for purchase.
To order, contact us by phone or email, or visit our location to see additional one of a kind designs. We can also make a custom wreath in your desired color scheme.
Deep Purple 2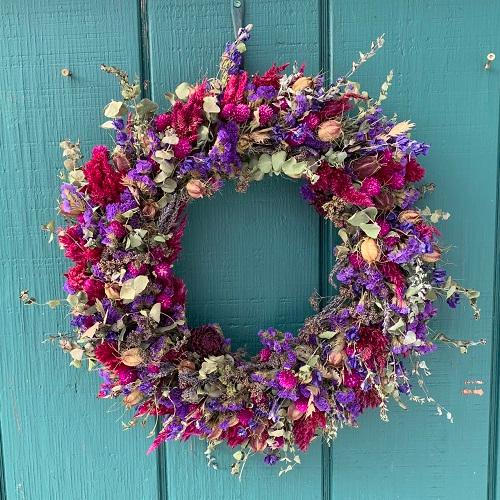 Statice, gomphrena and dark blue larkspur with eucalyptus. Approx. 16" diameter.
$80.00 + tax
SOLD - Tropical Sunset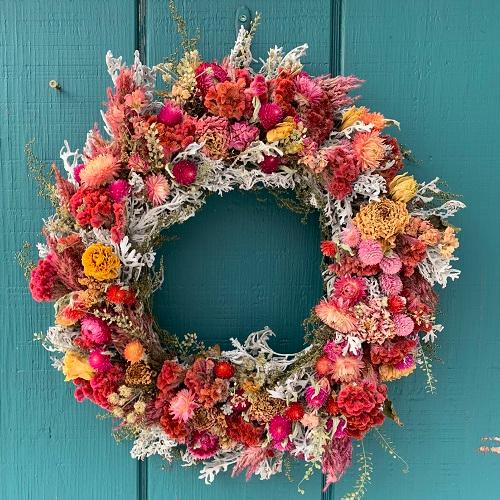 Strawflowers, gomphrena, dahlia, and celosia with dusty miller. Approx. 18" diameter.
$80.00 + tax.
Wheat Ring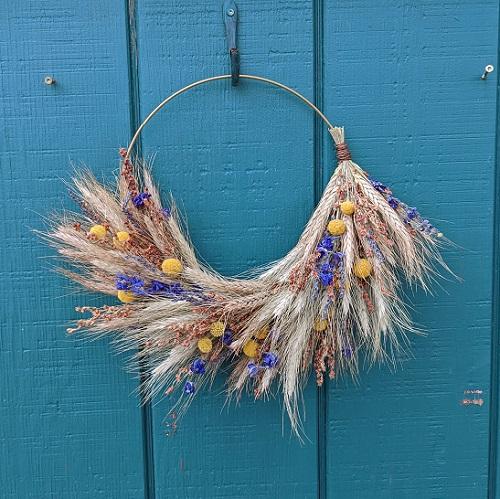 A half circle of wheat, larkspur and gomphrena on a gold ring. Approx. 14" diameter.
$50.00 + tax.
SOLD - Petite Pinks
Pink statice, gomphrena and celosia with broom corn. Approx. 12" diameter.
$50.00 + tax.
SOLD - Bright Yellows
Bright strawflowers with dahlia, statice and broom corn. Approx. 18" diameter.
$80.00 + tax.
Winter Sunset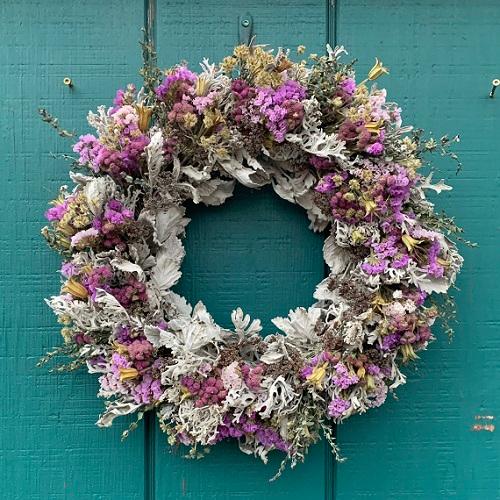 Light purple flowers with seed pods and dusty miller. Approx. 16" diameter.
$80.00 + tax.
DESIGNING WITH DRIED FLOWERS
There are many uses for dried flowers as they provide the beautiful colors of nature in a long-lasting form. Dried flowers for weddings and other celebratory events have started to grow in popularity as people discover the wide array of subtle colors and stunning textures that are available. Give us a call to discuss what you are looking for!
CARING FOR YOUR DRIED FLOWERS
Dried flowers will look their best, over time, if kept out of direct sunlight and stored inside, away from hot forced air. They will last for at least a few years if taken care of. Some light shedding of petals and stems is expected. A gentle blast from a blow dryer set on cool or low will help if they get dusty over time.