Flowers for all Occasions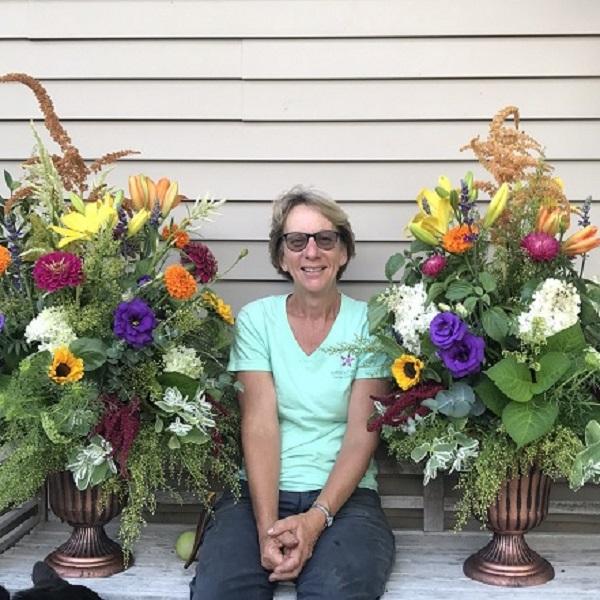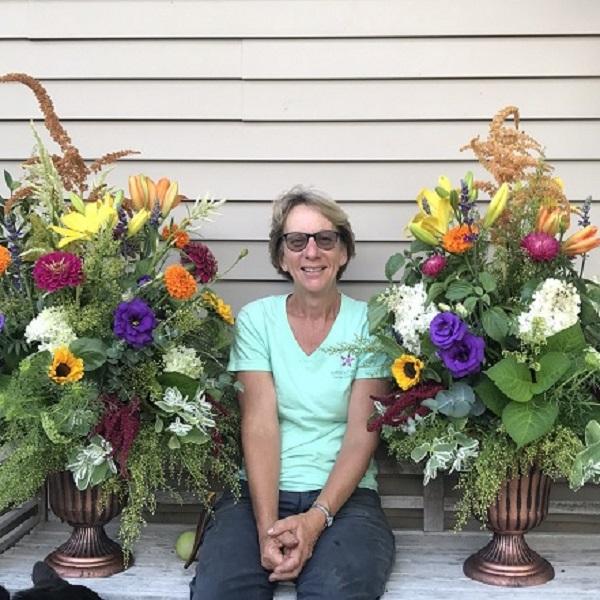 We are often asked if we can make up something special for an occasion or an event. The answer is, YES! When you order from us, we harvest a beautiful assortment of in-season flowers and design a colorful vase arrangement or hand tied bouquet. You may specify color preferences and if scent is acceptable (or not), but please note that all flowers are grown by us and are subject to seasonal availability.
We like to use upcycled glass vases when we can, or you may provide your own vase(s).
We accept orders as long as we have flowers to fill them from late April through October - and possibly beyond. Card messages and delivery are also available. Advance notice is appreciated, especially for larger events.
To order, please call us at 207-860-8433 or use the Contact Us page.
OCCASIONS and PRICES
Birthdays - Anniversaries - Engagements - Congratulations - Thank You - New Home - Sympathy - Just Because - and more!
Regular - Starting at $50.00
Deluxe - Starting at $75.00
Hand Tied Bouquet (no vase) - Starting at $25
Please specify day and time for pickup at our location, or delivery (Starting at $15 within fifteen miles of our location).
EVENT FLOWERS and DIY EVENTS
Mix and match any number of the below options to fit your event needs. All options can be made with fresh flowers (grown here), from May to October or dried flowers (grown and dried here), all year round. The more specific your flower or variety requests, or more flowers you need, the earlier we ask you to order (at least 6 months if we need to grow something for you!)
EVENT MENU
Need something you don't see here? Just ask! These prices are suggestions, and can vary depending on the vase used.
Corsage- $30.00
Boutonniere- $20.00
Buffet Arrangement -$80.00+
Bud Vase- $15.00
Small Jar or Vase - $25.00+
Table Centerpiece- $75.00+
XL Centerpiece- $125.00+
Large scale arrangement- Starting at $175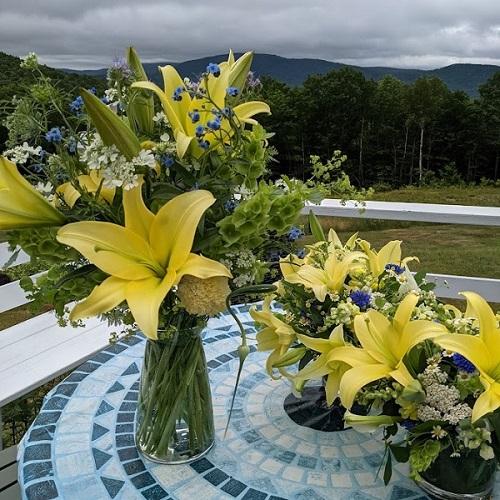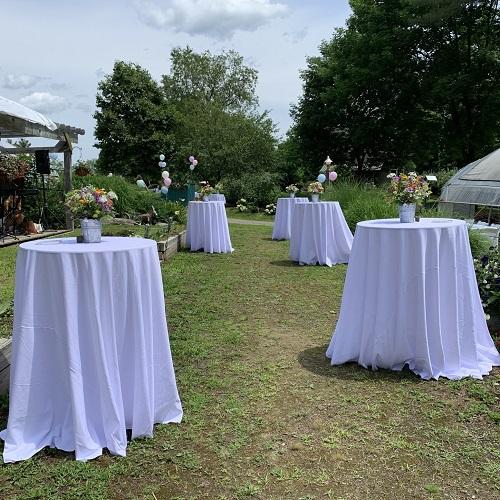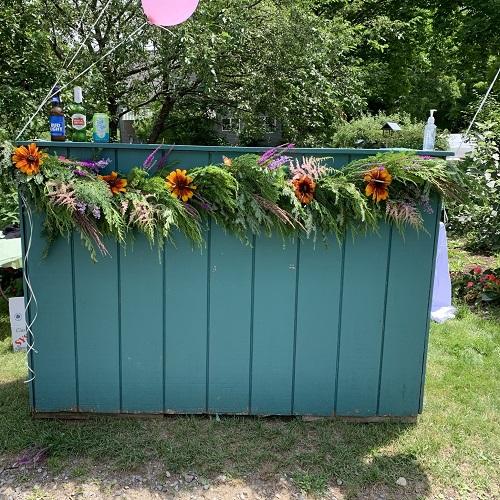 DIY
Bulk flowers can be budget friendly if you have the time and enjoy arranging flowers.
What's in your bucket:
A mixture of colors, textures, flowers and greenery; from 25 to 35 stems depending on the flowers available at that time of year. How many arrangements you can make with a bucket depends on the size of the vase or container and the fullness of either. An airy arrangement can be just as beautiful as a fuller one.
Flower Bucket- $70.00
A 2gal bucket filled with flowers, without crushing them.
Mixed Bucket- $55.00
A 2gal bucket filled with both flowers, fillers, and greens.
Filler Bucket- $40.00
A 2gal bucket filled with fillers and greens.
DIY THINGS TO CONSIDER
Pick-up: Will be scheduled at the time of ordering.
Transportation: Flowers should be placed inside an airconditioned vehicle, with proper support to avoid damage. Leaving flowers in a hot vehicle in the summer will most likely cause severe damage.
Supplies: You will want buckets of fresh clean water and clippers. Floral food and other supplies may be necessary for your creations.
Workspace: A cool place with plenty of room to spread out. It's okay to make a mess!
Helping hands: It's always good to have extra hands for designing and cleaning up, it takes time.
Storage: Flowers should be stored in a cool room out of direct sunlight or in a cooler, away from fruit. Careful with coolers and fridges as some are set too cold.
Once flowers are out of our hands they are no longer our responsibility, so please take our suggestions for transportation and storage seriously.