How things are done
What's happening at Robin's
Getting our garden beds ready for planting flowers for our Awesome Blossoms. Every year we want to plant sooner and this handy bed maker helps us do that, and of course its all up to how soon our Maine weather will allow us to plant.
We love it when the bees, hummingbirds and other little friends come to visit our garden.
Transplant Machine
There is much to be done in the spring, luckily we have a wonderful crew and our new transplant machine to get the plants from their seed or plug trays to the pots.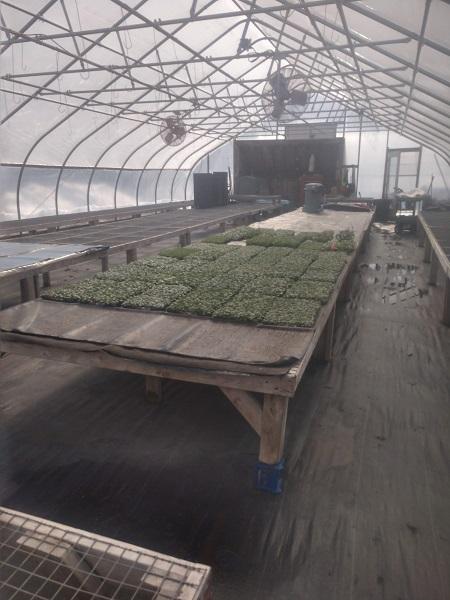 The transplant machine can turns this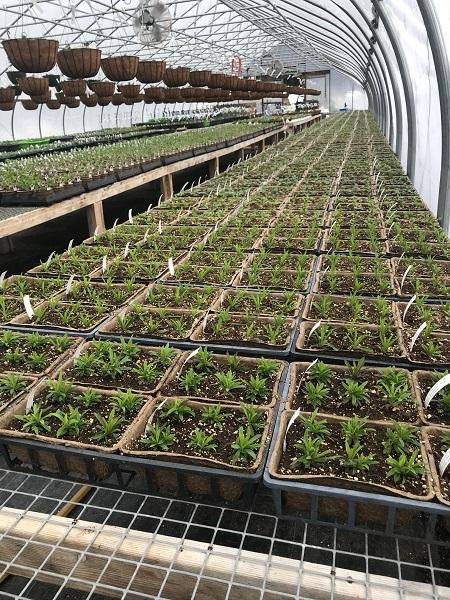 into this (right bench) in 3-4 hours.
Compost Tea
At Robin's Flower Pot we are always looking for ways to improve our plants for success in your gardens. We invested in a Compost Tea brewer. Compost tea promotes healthier plants and increases the plants ability to minimize damage from fungal disease carrying organisms from reaching devastating levels and enables plants to access and utilize nutrients more efficiently.
Our compost tea is produced with worm castings, OMRI approved compost catalyst and high quality compost.
Bio Controls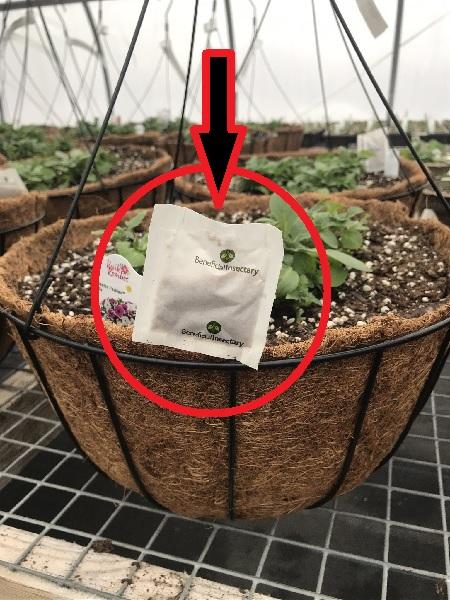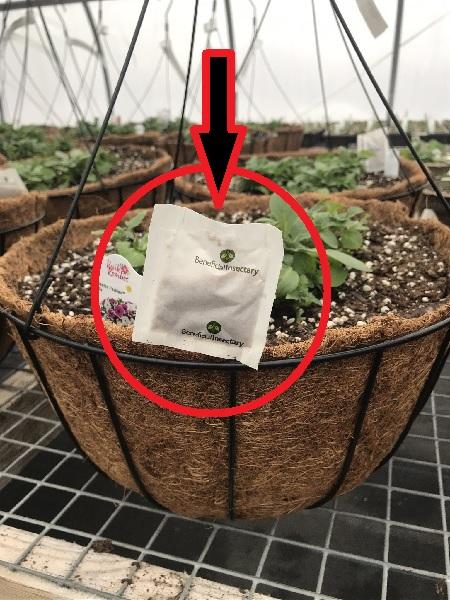 Many of you ask about the little white paper packets you often find hanging from our pots and baskets;
they are a home for beneficial insects. To learn more about them go to the Bio-controls page.
Seeding
Seeding happens once a week from mid February to mid June.