Winter Season At Robin's Flower POt

Holiday Gifts and Decor
Our retail store is open Thursday through Monday during the Holiday season from the first week in November through Christmas Eve. Our store has many winter and holiday items to discover! From seasonal decorations made of dried flowers and/or greenery, gardening tools and supplies, to gift cards or floral subscriptions for next season; we have something for everyone, including yourself.
THANKSGIVING AND CHRISTMAS CENTERPIECES
You can pre-order your festive centerpieces for the holidays. A mix of seasonal greens, berries, and flowers are accented with our own dried flowers in our organic, lush style. Centerpieces start at $65 and delivery is available. They also make great gifts! To order, contact us or give us a call at the number on top of the page! For orders of more than five holiday centerpieces, please give us two weeks notice.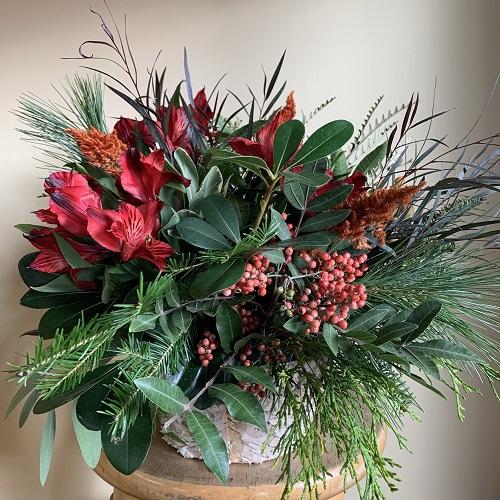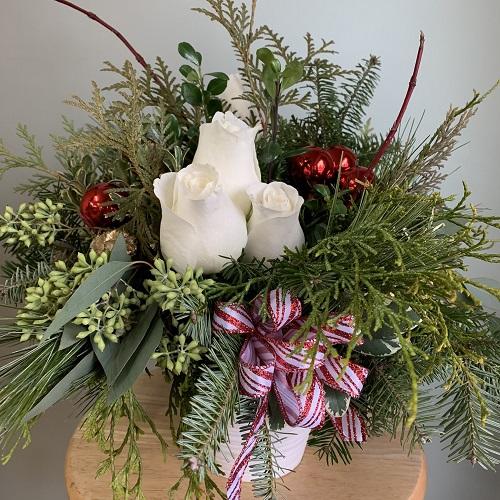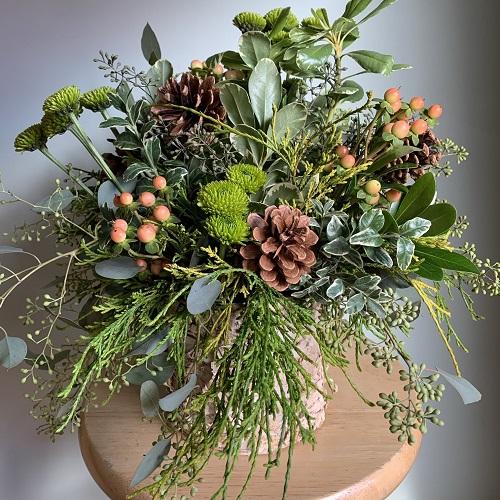 GIFTS FOR GROUPS
We can put together festive gifts of plants or flowering bulbs for your employees, customers, or family.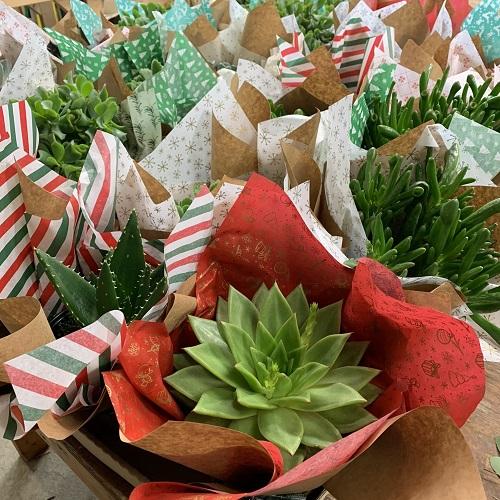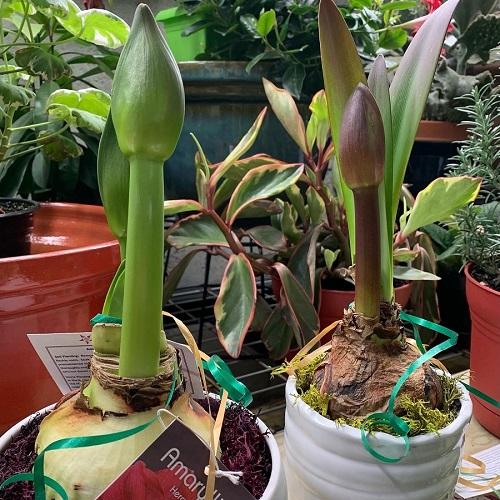 CUSTOM PLANTERS AND DECORATED WREATHS
Custom planter and wreath orders are available. A base of fresh, local, greenery will be decorated with our own dried flowers, fruit, and other botanical elements. We'll finish it off with an elegant bow, if desired. We also can decorate potted amaryllis with festive accents. If you are looking for dried wreaths (which also make great gifts), click here for details!