Winter Season At Robin's Flower POt

Holiday Gift and Decor.
Our retail store is open five days a week, Thursday through Monday (closed Tuesday and Wednesday) for the Holiday season which starts the first Monday in November and ends December 23rd. Our store has plenty of winter and holiday items to discover! From seasonal decorations made of dried flowers and/or greenery, gardening tools and supplies, to gift cards or floral subscriptions for next season; we have something for everyone, including yourself.
Dried Flowers
Robin's Awesome Blossoms, the floral farm part of our business, harvests flowers at their peak throughout the growing season and dries them in anticipation of creating beautiful designs for fall, winter and beyond.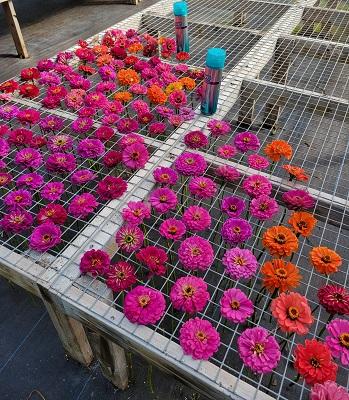 The beauty of dried flowers in often overlooked, but we will show you examples of just how beautiful they can be in our dried flower wreaths, bouquets and arrangements that can give you long lasting enjoyment.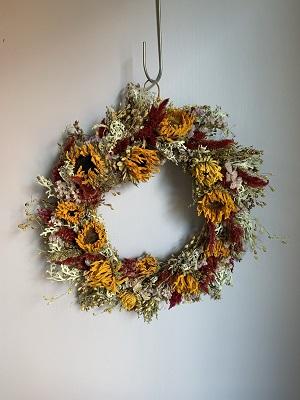 Dried flowers for weddings and other celebratory events have started to grow in popularity as people discover the wide array of subtle colors and stunning textures that are available in the dried form.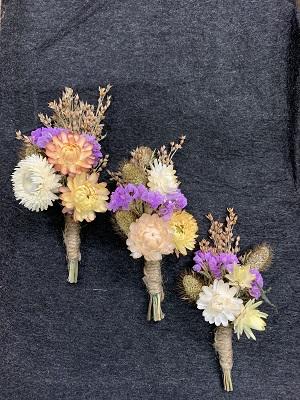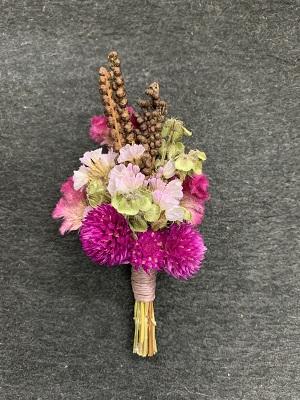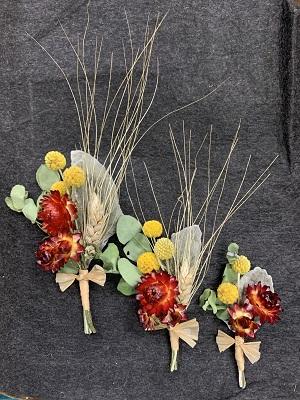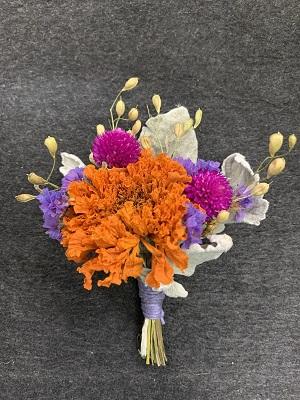 Holiday Arrangements